About McNeil Pressure Washing LLC - A Charlotte Pressure Washer You Can Depend On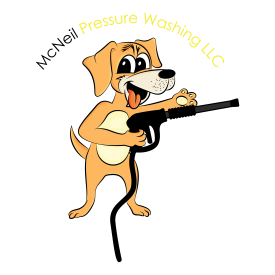 If you're in search of a reputable pressure washer business in Charlotte, you can call upon the professionals at McNeil Pressure Washing LLC to assist you. Our business is one that you can depend on with a wide array of available services that you're not likely to find anywhere else.
What we can offer you is quality services, care, and results. We have an excellent track record of delivering results that leave our clients astounded and impressed. We are here to get your exterior surfaces clean and stain-free.
Read on to learn more about us and how you will benefit from investing in our available pressure washing services and care.
Quality & Dedication
McNeil Pressure Washing LLC is the pressure washer team that's dedicated to providing quality care to the residents of Charlotte and beyond. When you invest in our available services, you're getting the best of the best. There's simply no other way of putting it.
We have years of experience in providing care to commercial and residential clients. We know what it is you need and how we can achieve the goals you set before us.
Commercial & Residential Services
Our professional pressure washer team is able to perform services for commercial and residential clients alike. We have a wide array of services that will suit the needs you have.
Check out our available pressure washing services:
Commercial Pressure Washing

Building Washing
Storefront Cleaning
Graffiti Removal
Parking Lot Cleaning
Dumpster Pad Cleaning

Residential Pressure Washing

Driveway Washing
Fence Washing
Gutter Cleaning & Brightening
House Washing
Sidewalk Cleaning
Trash Can Washing
Window Cleaning
Experience Above All Else
One of the major things that you should search for when it comes to pressure washing in Charlotte is experience. A pressure washer business that doesn't have the right experience will not be able to give you the results that you deserve.
Your exterior surfaces are in better hands when you choose a pressure washer team that has years and years of combined experience. When you do this, your exterior surfaces will be stain-free and look as if they were brand new. Don't skimp out on quality service and care just because you want to save a few dollars.
The money that you spend with a business that has the experience and quality services will be money well-spent. In the end, you might spend more money having to fix the problems that a sub-par business caused. So contact McNeil Pressure Washing LLC today so get in on all the quality care you deserve.
Call Us For Your Pressure Washing Needs in Charlotte & Surrounding Areas!