Storefront Cleaning To Keep Up Appearances For Your Charlotte Business Spaces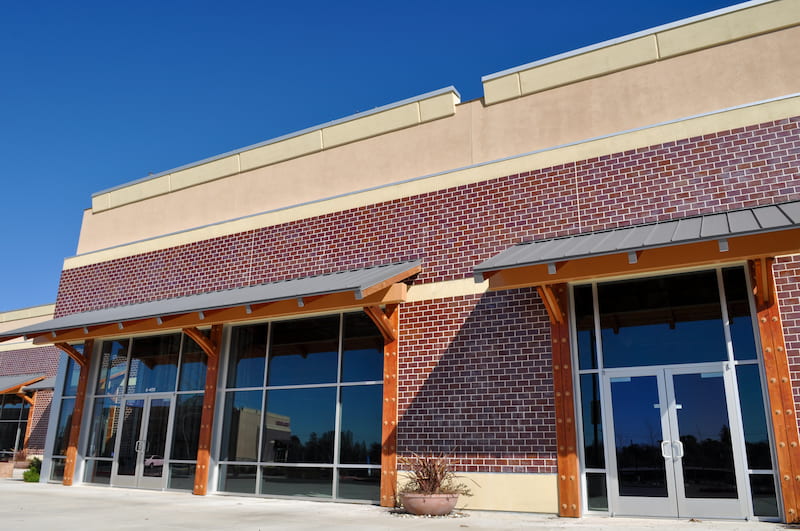 Finding quality storefront cleaning services here in Charlotte can be difficult. That's why McNeil Pressure Washing LLC makes it easy. With our excellent array of commercial pressure washing services, you're able to find what you need for your business, no matter what.
Our business is the best at providing pressure washing for Charlotte residents. This includes commercial clients around the area. And if there's one thing that business owners need here, is quality care. That can come in the form of storefront cleaning.
Other commercial pressure washing services that we're proud to offer here at McNeil Pressure Washing LLC include dumpster pad cleaning, parking lot cleaning, building washing, and more. So be sure to contact us today to learn more about the services we can provide you.
For now, please read on to learn more about storefront cleaning and how your business can benefit from such a service today.
Business Facade Washing
Your business's storefront is the first thing that customers see. This storefront will have the power of creating a positive or negative first impression. First impressions are hard to remedy, so be sure to have a storefront that you can be proud of.
One way to do this is by investing in storefront cleaning. This service will get rid of the grime and stains that weigh your business down. Your storefront will be clean and ready to welcome new and returning customers.
This service could very well improve the success that your business enjoys. Don't miss out on this success, and invest in your business's success by investing in this amazing pressure washing service.
Improve Your Image And Your Business
Storefront cleaning can also help restore the image of your business. Your storefront may be plagued by things like graffiti, mold, grime, and stains. All of these things and more can be a huge detriment to the success of your business.
Since you might only have first impressions to rely on, investing in storefront cleaning could be the way to save your business from social ruin. You may experience an uptick in business after getting rid of the stains and grime that are plaguing your storefront.
Contact the professionals at McNeil Pressure Washing LLC today to make your investment in a service that can only provide beneficial results. Who knows what sorts of benefits you can experience with McNeil Pressure Washing LLC.
Call Us For Your Pressure Washing Needs in Charlotte & Surrounding Areas!