Driveway Washing & Concrete Pad Cleaning For Charlotte Properties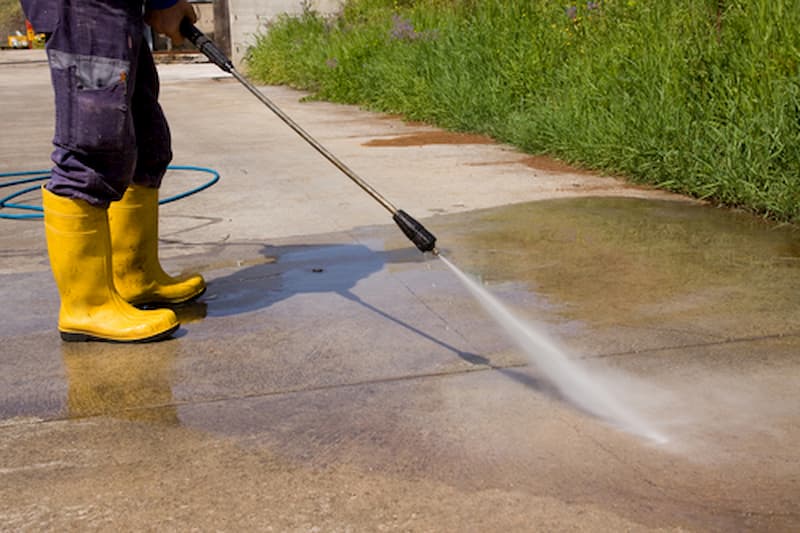 McNeil Pressure Washing LLC offers the best when it comes to driveway washing services in Charlotte. It is one of our most popular residential pressure washing services requested. It's no secret as to why since it's the most featured pressure washing service on social media and other outlets.
Pressure washing for Charlotte residents is what we do, and driveway washing is just one of the many ways we spread the joy of pressure washing. It's amazing to see what pressure washing can do for even the most stained surfaces. Your driveway may very well be covered in oil stains and muck, but our professionals are sure to get rid of every inch when it comes to stains and mess.
McNeil Pressure Washing LLC is here for you to provide services like sidewalk cleaning, house washing, and window cleaning in addition to our driveway washing services. For more information, contact us today. We can get you started on a schedule that best works for you to get your exterior surfaces like your driveway spotless and clean fast!
Restoring Your Driveway With Pressure Washing
Your driveway may be covered in stains that you think are permanent. While these stains may be a result of oil leaking, paint spilling, or whatever mess, our professionals are more than capable of getting these stains out, fast!
Driveway washing is a great investment to make if you're also looking to reseal your driveway. A dirty driveway is not a good candidate for sealing, which is why it's always recommended that you receive driveway washing services before getting it sealed.
This service can do wonders to improve the image of your home and boost your confidence.
Concrete Pad Cleaning
Regardless of whether you have a traditional driveway or not, McNeil Pressure Washing LLC is more than happy to offer driveway washing services for the concrete pads that you may have on your property. Since concrete is the perfect material for pressure washing, it stands to reason that this service will be of use to you for your driveway or concrete pad.
McNeil Pressure Washing LLC has the professional team you need to best assess your situation and the state of your exterior surfaces. Whether it's for a collection of concrete pads on your property or a driveway that's as long as the day, we are more than ready to take on the challenge of cleaning it thoroughly.
---
Recent Driveway Washing Articles
How To Best Protect And Maintain Your Driveway

McNeil Pressure Washing LLC is here to give you all the tips and tricks to better maintain your driveway here in Charlotte. Your driveway is an important part of your property and should be treated as such. There are more than just pressure washing methods to […]
Call Us For Your Pressure Washing Needs in Charlotte & Surrounding Areas!