Building Washing Keeps Your Charlotte Businesses Looking Great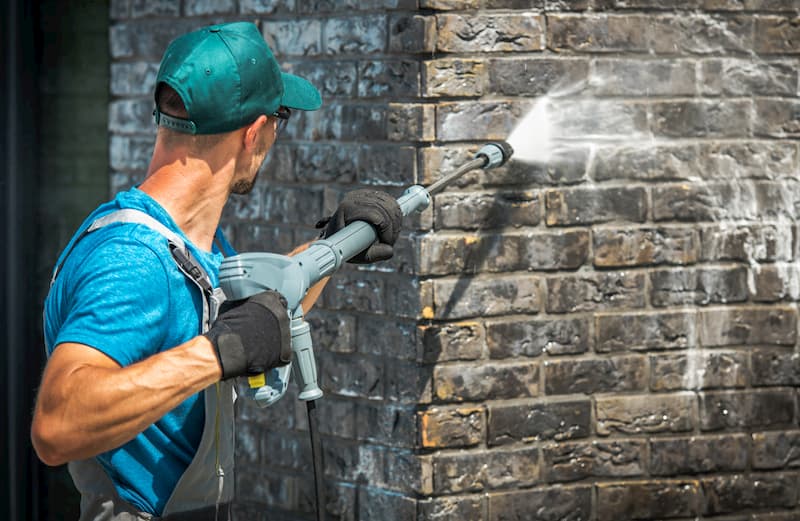 If you're a commercial property owner here in Charlotte and you're in search of quality building washing services, McNeil Pressure Washing LLC is here to help. Something that our business does best is provide stellar quality care and results in pressure washing. Your building may be stained and worn-down looking, but when you invest in our services and care, it will look brighter and better than ever.
Our business has plenty of experience in providing pressure washing for Charlotte residents and commercial property owners. We offer quality services like parking lot cleaning, dumpster pad cleaning, and more. Building washing is just one of those things we are proud to offer.
For more information regarding pressure washing and the methods we use for building washing, please contact us today so that we can assist you. For now, you can read on to learn more about what building washing is all about and how it can be of great benefit to you here in Charlotte.
Exterior Commercial Property Cleaning
The exterior surface of your commercial property can collect debris, grime, dirt, stains, and more. If you're looking to maintain that dirty image, you can either call another pressure washing provider or simply do nothing. But if you want the stains and grime gone, McNeil Pressure Washing LLC is the way to go.
We ensure that every inch of your building's exterior surface is free of grime, stains, mold, and more. We are here to pressure wash away the mess that you've been putting up with. Even those tough stains that you thought were permanent will be gone in a blink of an eye.
Improving Your Image
If there's one thing that can harm the success of your business, it's your image. When your image is cluttered with stains, grime, and debris, your business can suffer greatly. Building washing is made to help clean the surface of your building, but it's also there as a way to boost and improve the image you've grown over the years.
Building washing is a great way to get clean, don't get us wrong, but if all you need is to get clean, McNeil Pressure Washing LLC might not be the way to go. Our building washing service is all about cleanliness and image. You can say that the image-boosting capabilities of our service is truly built-in and a part of the package deal.
Call Us For Your Pressure Washing Needs in Charlotte & Surrounding Areas!