First-Class Pressure Washing Company Serving Kannapolis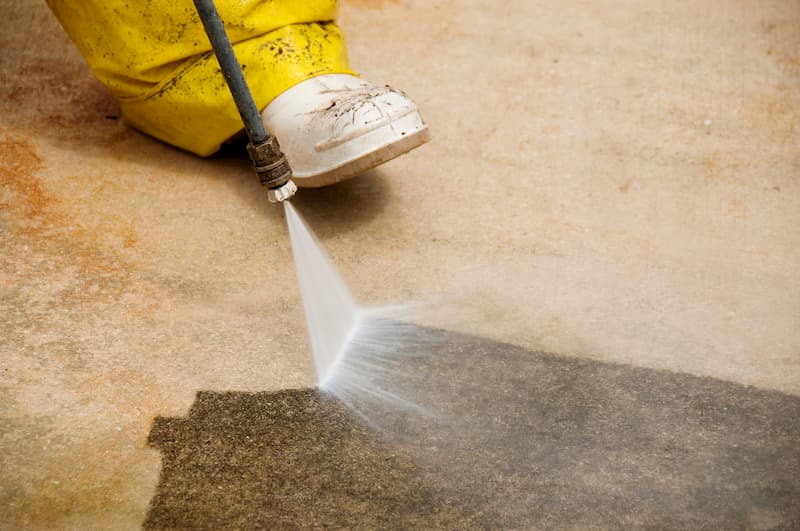 If you live in Kannapolis and you're in need of pressure washing services for your home or business's exterior surfaces, you're in luck. McNeil Pressure Washing LLC is here in Kannapolis and offers the best quality pressure washing services around.
Our business is here to help you get your exterior surfaces clean and stain-free in as little time as possible. We are proud to be able to offer our services to both residential and commercial clients here in Kannapolis. We have an extensive array of services that you're not likely to find anywhere else.
Check out some of the quality pressure washing services that we have to offer here at McNeil Pressure Washing LLC:
Window Cleaning
Fence Washing
Graffiti Removal
Dumpster Pad Cleaning
Building Washing
Sidewalk Cleaning
And More!
If you're interested in any of the services we mentioned, be sure to contact us so that we can give you all of the information you need to schedule a service for your home or business. For now, read on to learn more about some of the services that we offer Kannapolis residents.
Kannapolis Residents Can Invest In The Best Roof Cleaning Service
If your roof is looking a little worn down and stained, McNeil Pressure Washing LLC can help remedy that situation. Most homeowners will need to invest in this service at some point in time, so why not beat the rush and contact us today?
What this service does is help get rid of the stains and grime that pose a threat to the health of your roof and home. It helps clean it while also protecting it from damage. Roof cleaning can do so much more for you here in Kannapolis than you can imagine. Contact McNeil Pressure Washing LLC today.
Residents Of Kannapolis Can Also Receive Quality Driveway Washing
Your driveway in Kannapolis deserves to look as good as you want it to, which is a big reason why we offer quality driveway washing services here at McNeil Pressure Washing LLC. If you want your driveway to be stain-free, clean, and fresher than ever, don't hesitate to call our driveway washing professionals.
The results that you get when you invest in our services will leave you impressed and, better yet, leave your Kannapolis exterior surfaces looking like brand new. Don't miss out on what you can experience today and be sure to contact your local Kannapolis pressure washing business.
There are currently no reviews or testimonials; check back soon!
Call Us For Your Pressure Washing Needs in Charlotte & Surrounding Areas!