Your Charlotte Pressure Washing Experts
Welcome to McNeil Pressure Washing LLC: your home for quality pressure washing services and care in the Charlotte area! Our business is here to provide residents near and far with the best quality services when it comes to pressure washing.
Your exterior surfaces are our area of expertise, and we'll be sure to get them clean and stain-free in no time at all. Contact us today to schedule a service for your home or business. We can't wait to hear from you!
Learn More
Our Service Area
McNeil Pressure Washing LLC is proud to serve a wide area. Commercial property owners and residential clients that live in the following areas can receive services from McNeil Pressure Washing LLC:
See Service Area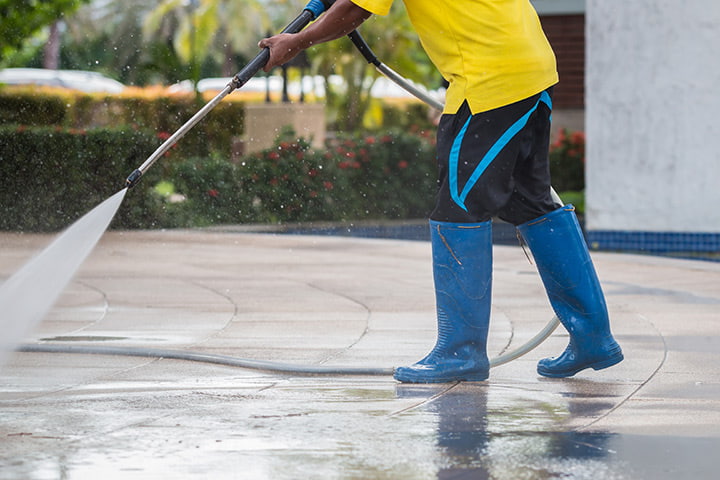 Difference Between Soft Washing and Pressure Washing
The main difference between soft washing and pressure washing is the PSI. Typically, pressure washing uses a very high PSI to clean and wash surfaces. It's used for tough surfaces like wood and concrete to get rid of stains and muck with ease.
Soft washing uses a lower PSI. It's used for more delicate surfaces that would otherwise be damaged when using traditional pressure washing. Soft washing is commonly used for services like roof cleaning and for surfaces like vinyl siding.
Get Free Quote
Tips & Articles
Pressure Washing Your Roof in Charlotte, NC

Introduction McNeil Pressure Washing LLC was at a house in Ballantyne Country Club to wash the driveway recently, and while on the property, we noticed that the house across from the one we cleaned had tarp on their roof. Our customer, Chad said that the neighbors were […]

Steps For Pressure Washing Your Charlotte, NC Home

Overview: If you've joined the Tik Tok community, been on Youtube, Facebook or Instagram, you've probably seen the many videos of pressure washing 'shorts'. These videos are often 'therapeutic', gratifying and mind blowing. It may often make you as a homeowner want to go to one of […]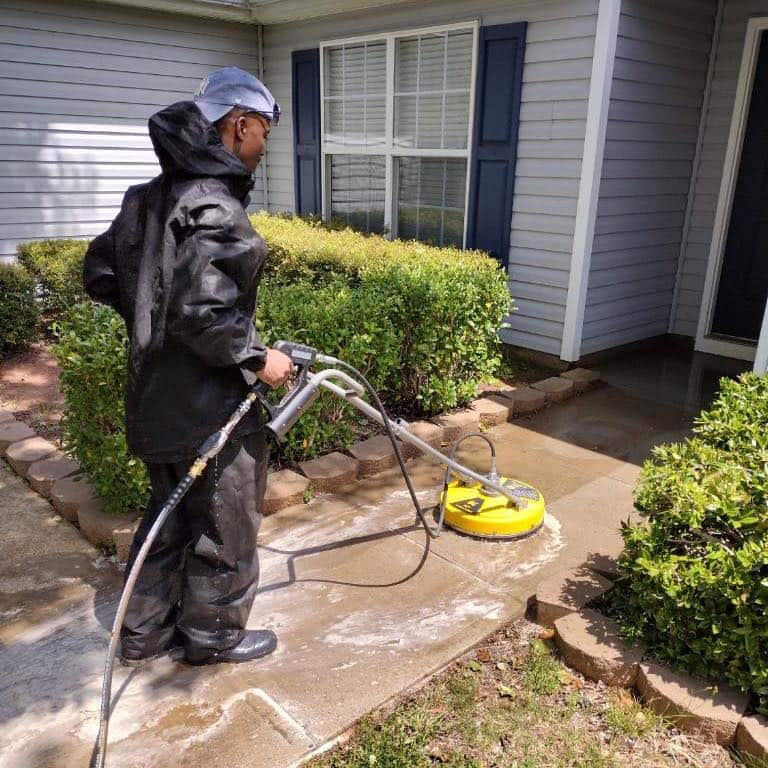 Our Complete Pressure Washing Services
McNeil Pressure Washing LLC has a wide variety of both commercial and residential pressure washing services. Look below to see our complete list of available services:
Request Services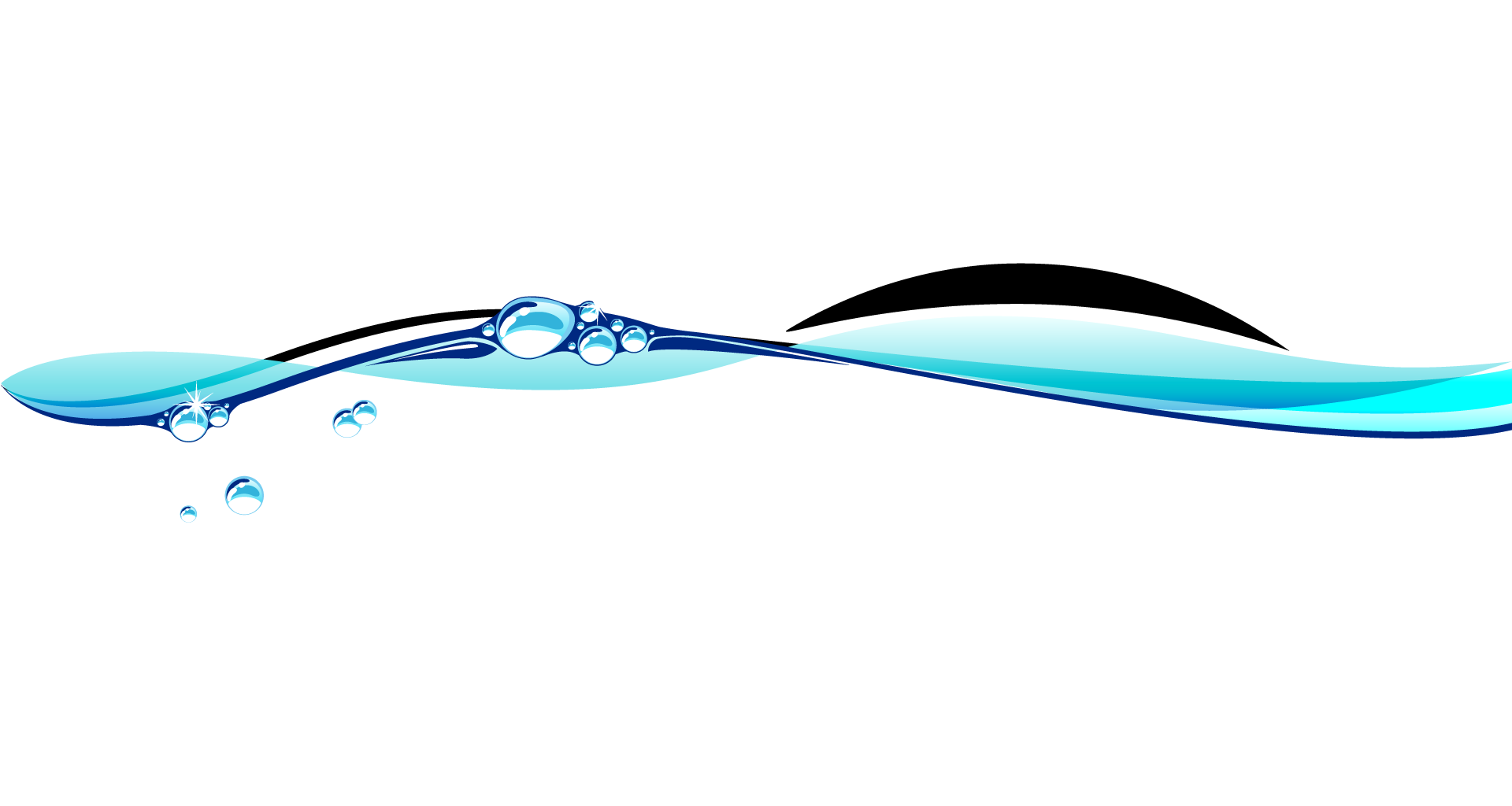 Check Out Our Latest Projects
Why Choose McNeil Pressure Washing LLC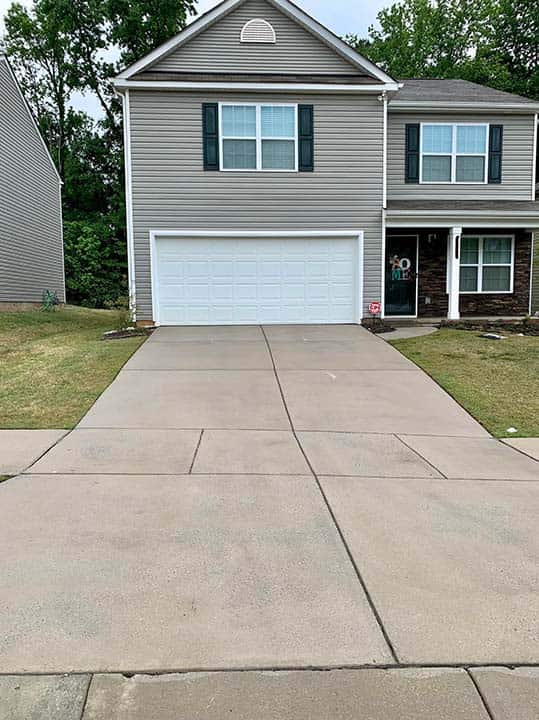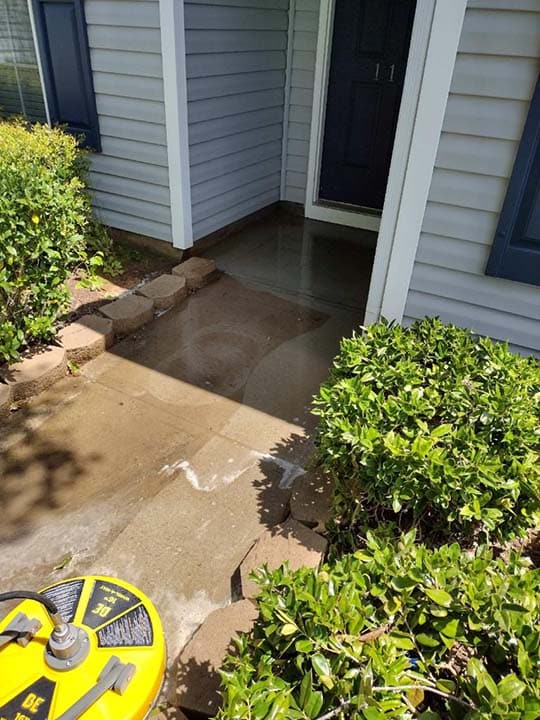 The biggest reason you should choose McNeil Pressure Washing LLC is the quality of results. Since we have such a great lineup of quality services, it stands to reason that the results we produce are of the same quality or better. With us, your exterior surfaces will look better than ever.
We offer our top-of-the-line services at a greatly affordable rate to help Charlotte residents near and far achieve the image they deserve when it comes to their exterior surfaces.
Check For Your City
FAQ
We know that you may have some questions and concerns about our business practices and cleaning methods. Below, we've compiled a list of our most frequently asked questions. If you don't see your question or concern addressed, please feel free to contact us.
The main difference is experience. You are not likely to have the same level of experience as our professionals when it comes to pressure washing. Without the right experience, you're not going to yield the same results that you desire. In the end, the job will be half-finished, and you may end up having to call the professionals at McNeil Pressure Washing LLC to get it done right. All of that going around will end up costing you more time, money, and energy. For a job done right the first time around, call the pressure washing professionals at McNeil Pressure Washing LLC.
Yes. Once we are done, and the job is complete, it is 100% safe for your kids and pets to come out and play. As a matter of fact, depending on the severity of your case, it may even be safer for them to play on those surfaces now than it was before. Our services are the perfect way to get rid of nasty pollutants, and getting rid of them now means your kids and pets have clean surfaces to play on.
Yes, all those old set-in stains will be a thing of the past when you hire McNeil Pressure Washing LLC. Pressure washing and the cleaning methods associated with it is the best-proven method at getting out tough stains and marks on your exterior surfaces. While you can try to get out those stains with your garden hose and scrubber, only pressure washing can do the job completely.
Yes, all of our pressure washing and cleaning methods are environmentally safe. We do not use harsh chemicals that will damage your property, harm your pets or family, or cause damage to your local environment. We take care to always use chemicals and methods that are 100% safe and efficient when it comes to the services that we provide for your property. The only things that our cleaning methods and chemicals are harsh on are stains, grime, dirt, mold, algae, and more. We take cleaning your exterior surfaces seriously.
Call Us For Your Pressure Washing Needs in Charlotte & Surrounding Areas!